I never ate this stuff growing up. It may have been in the house, but I can't remember. Being a hugely fussy eater in my childhood, I would have refused anyway. Talk about being overindulged.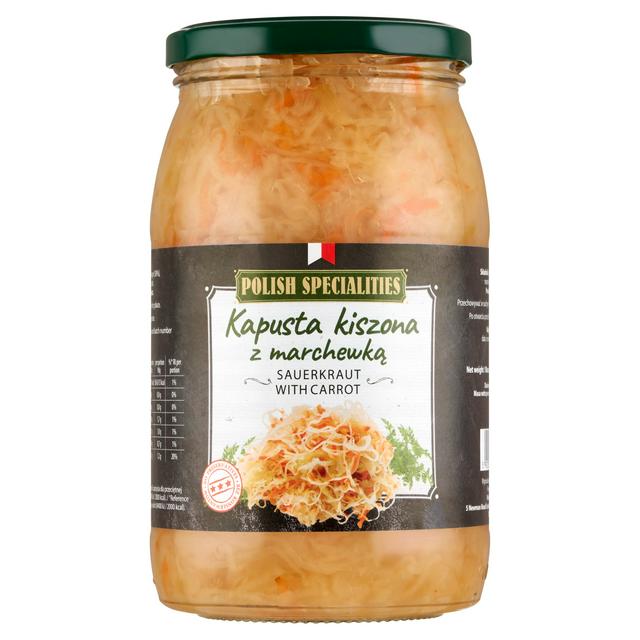 It was my wife who got me into eating sauerkraut, but only after I checked the ingredients and the carb count. The above brand, which I buy at Sainsbury's, has four ingredients:
So far so good. But what about the carb count? After all, carrots are not great for diabetics. How many per 100g? Only 1.9 grams. That's very good for anyone who's paleo or keto especially if he's a diabetic.
Many readers will know that sauerkraut is an accompaniment to hot dogs and sausages. I have them with the latter. As I've written before, I'm a big fan of Naked Sausages.
Mark Sisson wrote an interesting article on sauerkraut a few months ago and even explained how to make your own. I may go there one day, but at the moment, I'm more than happy to buy the above Polish brand. What is interesting in Mark's article are sauerkraut's health benefits:
Rich in vitamin C
Contains lactobacilli, a class of friendly bacteria that may aid digestion and immunity
Isothiocyanates, compounds shown to prevent cancer growth1
Manganese, vitamin B6, folate, and fiber from the cabbage itself
So, it's tasty, great with sausages and good for you. Win, win, win.